Oil and Gas
The oil & gas industry is characterized by remote and inaccessible facilities where wireless communication in many cases is the only viable option for transferring M2M data. Wireless technologies such as private radio, cellular and satellite communication can provide ubiquitous online connectivity at reasonable cost and deliver very high performance, as well as excellent availability. All of these components combined enable the delivery of operations management, equipment management and regulatory compliance applications linking remote equipment and enterprise IT systems. Supervisory Control And Data Acquisition (SCADA) systems are centralized systems that utilize telemetry to monitor and control remote facilities. SCADA, telemetry and M2M solutions can be found throughout the oil & gas value chain including applications such as drill and well monitoring, fiscal metering and pipeline monitoring.
M2M Solutions
The market for wireless M2M applications in the oil & gas industry continues to grow. North America is the most advanced market using M2M applications in the oil & gas industry. The region is the home of a majority of the players which are more specifically targeting the oil & gas market segment. The region has in recent years seen increased production levels of oil and gas. There are major pipeline projects across the world in which wireless M2M solutions are being used for real time remote monitoring and control applications. There will also be a strong focus on environmental safety in the coming years driven by anticipated new regulations and requirements which can be achieved more effectively with the help of M2M applications. In the downstream segments, cellular M2M solutions have been proven to be a great fit for remote monitoring of fuel and LPG tanks. Remote automation, control and monitoring are also key ingredients in order to make it cost effective to extract, transport and distribute emerging oil & gas products including LNG and unconventional resources such as shale gas and tight oil.
Leader in M2M
DataRemote Inc. is the leader in M2M and IoT wireless communication solutions for the oil and gas industry. Our solutions help producers, gatherers, and pipeline operators collect mission-critical data and move that information quickly and securely – often from remote sites and under rugged conditions. In fact, a great majority of the largest domestic oil and gas producers use DataRemote wireless M2M networking solutions. Our industrial IoT oil and gas solutions offer superior performance and durability, coupled with the extended operating range and lower power consumption. To ensure success, we also provide wireless communication system design and on-site training services, as well as diagnostic and configuration tools that empower you to gain the most value and performance from your wireless communication networks. With the increase of IP based networking technologies in the Oil & Gas energy in favor of legacy TDM and PSTN displacements. We also offer converging solutions over 4G/LTE for PSTN and SCADA interfaces.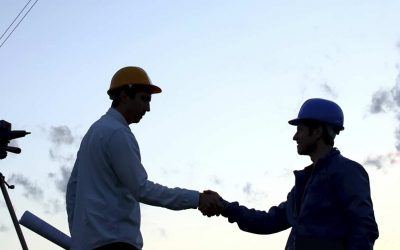 Specialized Environments
The Utility world of today relies on increasingly complex communications solutions to operate efficiently and safely. Utilities depend upon timely information for command and control of their various